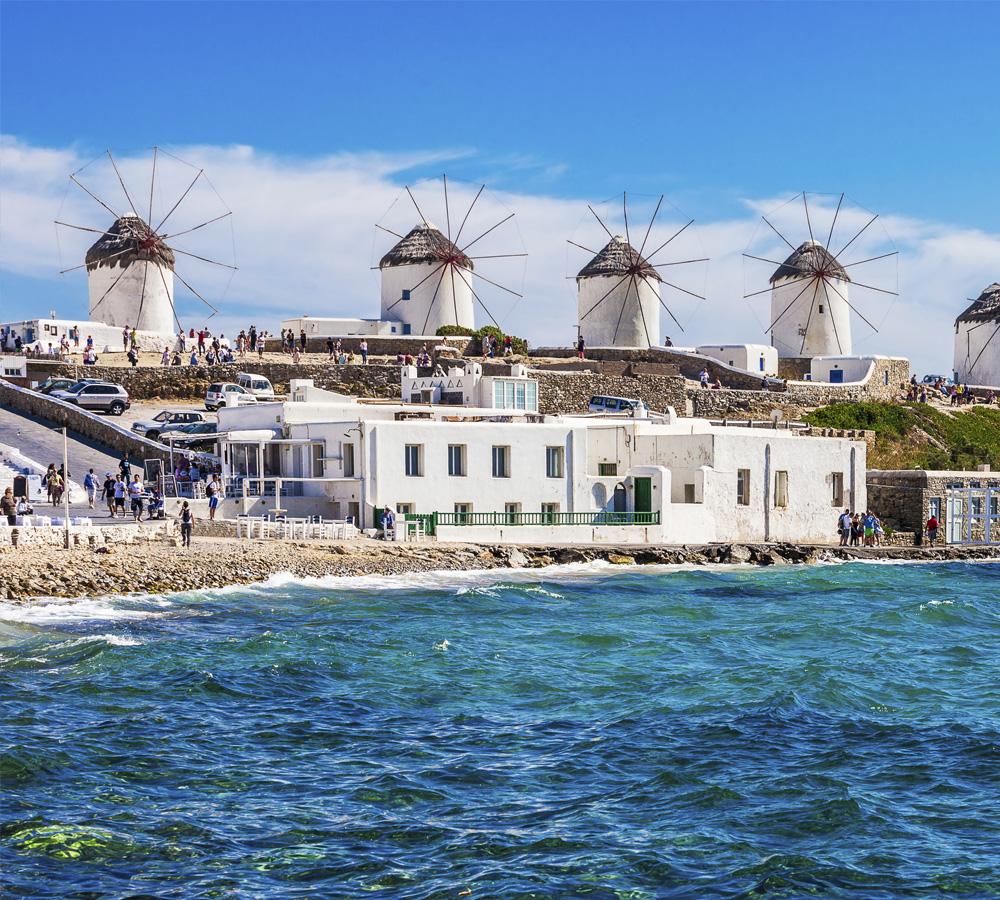 Our beautiful island
Motorbike, ATV & Car Rental - Mykonos

Mykonos
is a Greek island, part of the Cyclades, in Aegean Sea.
Mykonos lies on the west coast is the principal town of the island and is also known as Chora
.
Mykonos is one of the most popular and favorite islands, not only in Greece but also in the rest of the world. Bright and cosmopolitan, it has been attracted tourists from all over the world since 1960, thanks to the nightlife, the cosmopolitan shops, the beautiful alleys and the great sandy beaches
.
Majestic landscapes, traditional white houses, windmills (the trademark of Mykonos) and small churches are just a few of the things a tourist could visit in the island.
"Little Venice" in the western area of the island by the sea, is famous for its unique houses, whose balconies are "hanging over" the sea and is the perfect place to enjoy the magnificent sunset
.
Probably the most important of the spots in Mykonos, someone should visit as it stands out among all the Aegean islands, is islands beaches. Numerous - but all wonderful, you can reach them by boat, car or motorbike
.

Pay a visit to our wonderful island with your family or your beloved one and witness the kicking beauty of Greece.